Date
Location
Sep 30
Knislinge Folkpark
Knislinge, Sweden
Knislinge, Sweden
Tickets
Oct 1
Amager Bio
Copenhagen, Denmark
Copenhagen, Denmark
Tickets
Oct 7
Maskinhallen/Det Musiske Hus
Frederikshavn, Denmark
Frederikshavn, Denmark
Tickets
Oct 8
Fermaten
Herning, Denmark
Herning, Denmark
Tickets
Oct 15
Bodø Bluesklubb
Bodø, Norway
Bodø, Norway
Duo

concert

Oct 20
NP33
Norrköping, Sweden
Norrköping, Sweden
Tickets
Oct 21
Bollnäs Kulturhus
Bollnäs, Sweden
Bollnäs, Sweden
Tickets
Oct 22
Droskan
Umeå, Sweden
Umeå, Sweden
Tickets
Oct 27
Kulturhuset Sara
Skellefteå, Sweden
Skellefteå, Sweden
Tickets
Oct 28
Bluesfestivalen
Östersund, Sweden
Östersund, Sweden
Tickets
Oct 29
Fasching
Stockholm, Sweden
Stockholm, Sweden
Tickets
Nov 4
Karosserifabrikken
Helsingør, Denmark
Helsingør, Denmark
Tickets
Nov 11
Stubhuset
Støvring, Denmark
Støvring, Denmark
Tickets
Nov 18
Rampelys/B'Sharp
Silkeborg, Denmark
Silkeborg, Denmark
Tickets
Nov 19
Musiktheater Piano
Germany, Germany
Germany, Germany
Tickets
Nov 24
Theater des Friedens
Rostock, Germany
Rostock, Germany
Tickets
Nov 25
Quasimodo
Berlin, Germany
Berlin, Germany
Tickets
Nov 26
Sønderborghus
Sønderborg, Denmark
Sønderborg, Denmark
Tickets
Dec 10
Kulturloftet
Æbeltoft, Denmark
Æbeltoft, Denmark
Duo

concert

Dec 15
Pustervik/KB West
Göteborg, Sweden
Göteborg, Sweden
Tickets
Dec 16
KB Kulturbolaget
Malmø, Sweden
Malmø, Sweden
Tickets
Dec 21
Basel Blues Festival
Basel, Switzerland
Basel, Switzerland
Tickets
Dec 27
Paletten
Viborg, Denmark
Viborg, Denmark
Tickets
Feb 17
Tobakken
Esbjerg, Denmark
Esbjerg, Denmark
Feb 18
Tøjhuset
Fredericia, Denmark
Fredericia, Denmark
Mar 3
Farum Jazzklub
Farum, Denmark
Farum, Denmark
Mar 4
Taastrup Teater- og Musikhus
Taastrup, Denmark
Taastrup, Denmark
Apr 10
Teatret Masken
Nykøbing Falster, Denmark
Nykøbing Falster, Denmark
Mar 23
Bluesgarage
Hannover, Germany
Hannover, Germany
Mar 24
Scala
Ludwigsburg, Germany
Ludwigsburg, Germany
Mar 25
Adler
Meidelstetten, Germany
Meidelstetten, Germany
Mar 30
Colos-Saal
Aschaffenburg, Germany
Aschaffenburg, Germany
Mar 31
Zehntscheuer
Ravensburg, Germany
Ravensburg, Germany
Apr 1
Jubez
Karlsruhe, Germany
Karlsruhe, Germany
Apr 2
Theaterstübchen
Kassel, Germany
Kassel, Germany
Apr 7
Blues Notes Festival
Franqueville St Pierre, France
Franqueville St Pierre, France
Apr 22
Blues Train
Skagen, Denmark
Skagen, Denmark
May 5
Fabrik
Hamburg, Germany
Hamburg, Germany
May 18
Hot Jazz Club
Münster, Germany
Münster, Germany
May 19
De Groene Engel
Oss, Netherlands the
Oss, Netherlands the
Tickets
May 20
Heyhoef Backstage
Tilburg, Netherlands the
Tilburg, Netherlands the
Jun 30
Hookrock
Diepenbeek, Belgium
Diepenbeek, Belgium

Sign up for our newsletter and get a free liverecording!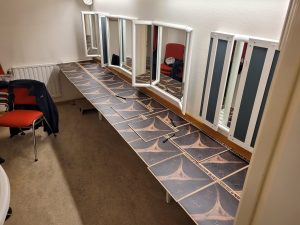 We've been signing more that 300 album and the pre-orders are going out now! Thank you for the support.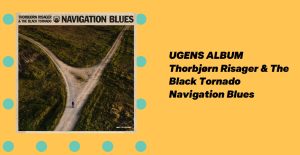 Navigation Blues has been chosen as album of the Week / Ugens Album on Danish Radio DR P5 from Monday September 26th to Sunday October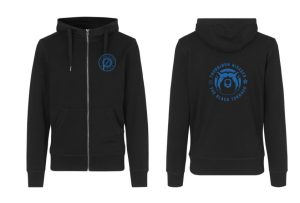 Check out these fab new tees and hoodies with green and blue logo print! Get your hoodie  here!  …and t-shirt right here.