Date
Location
Dec 10
Kulturhus Gimle
Føllenslev, Denmark
Føllenslev, Denmark
Tickets
Dec 11
Mantzius Live
Birkerød, Denmark
Birkerød, Denmark
Tickets
Dec 17
Mojo Blues Bar
Copenhagen, Denmark
Copenhagen, Denmark
Dec 17
Quasimodo (MOVED TO NOV 25 2022)
Berlin, Germany
Berlin, Germany
Tickets
Dec 27
Paletten
Viborg, Denmark
Viborg, Denmark
Tickets
Jan 8
Fabrik
Hamburg, Germany
Hamburg, Germany
Tickets
Jan 28
Stars
Vordingborg, Denmark
Vordingborg, Denmark
Tickets
Jan 29
Elværket
Holbæk, Denmark
Holbæk, Denmark
Tickets
Feb 2
Harmonie
Bonn, Germany
Bonn, Germany
Tickets
Feb 3
Colossal
Aschaffenburg, Germany
Aschaffenburg, Germany
Tickets
Feb 4
Jubez
Karlsruhe, Germany
Karlsruhe, Germany
Tickets
Feb 5
Zehntscheuer
Ravensburg, Germany
Ravensburg, Germany
Tickets
Feb 25
Gjethuset
Frederiksværk, Denmark
Frederiksværk, Denmark
Tickets
Feb 26
Posten (w. Lisa Lystam Family Band)
Odense, Denmark
Odense, Denmark
Tickets
Mar 2
Meisenfrei
Bremen, Germany
Bremen, Germany
Tickets
Mar 3
Hirsch
Nürnberg, Germany
Nürnberg, Germany
Tickets
Mar 4
Rex
Bensheim, Germany
Bensheim, Germany
Tickets
Mar 5
Ducsaal
Freudenburg, Germany
Freudenburg, Germany
Mar 11
The Tivoli
Helsingborg, Sweden
Helsingborg, Sweden
Tickets
Mar 18
Konserthuset/Jazz & Beyond
Örebro, Sweden
Örebro, Sweden
Tickets
Mar 19
Bastionen/Uddevalla Blues
Uddevalla, Sweden
Uddevalla, Sweden
Mar 24
Baltiska Hallen/European Blues Challenge
Malmö, Sweden
Malmö, Sweden
Apr 8
Kulturcafé Ludvig
Sorø, Denmark
Sorø, Denmark
Tickets
Apr 21
JFK
Syke, Germany
Syke, Germany
Apr 22
Zentrum Altenberg
Oberhausen, Germany
Oberhausen, Germany
Tickets
Apr 23
Eisenwerk
Frauenfeld, Switzerland
Frauenfeld, Switzerland
Apr 28
Varbergs Teater/Jazz Corner
Varberg, Sweden
Varberg, Sweden
Apr 30
Cafe Slotsbio
Hillerød, Denmark
Hillerød, Denmark
Tickets
May 13
Music Hall
Worpswede, Germany
Worpswede, Germany
May 14
Hoppegarden
Hamm, Germany
Hamm, Germany
May 21
Harmonien
Rødvig, Denmark
Rødvig, Denmark
Jun 9
Bluesgarage
Hannover, Germany
Hannover, Germany
Jun 10
Blues im Madlen
Heerbrugg, Switzerland
Heerbrugg, Switzerland
Jun 11
Rider's Café
Lübeck, Germany
Lübeck, Germany
Jun 24
T-Mania
Beverungen, Germany
Beverungen, Germany
Jun 25
Savoy
Bordesholm, Germany
Bordesholm, Germany
Jul 8
Åmåls Bluesfest
Åmål, Sweden
Åmål, Sweden
Tickets
Jul 10
Cognac Blues Passions
Cognac, France
Cognac, France
Jul 15
Kristinehamns Bluesfestival
Kristinehamn, Sweden
Kristinehamn, Sweden
Aug 11
Festival der kleinen Künste
Gütersloh, Germany
Gütersloh, Germany
Aug 12
Finkenbach Festival
Finkenbach/Odenwald, Germany
Finkenbach/Odenwald, Germany
Aug 13
Live in Reitwein
Frankfurt/Oder, Germany
Frankfurt/Oder, Germany
Aug 26
Openair/Kulturbastion
Torgau, Germany
Torgau, Germany
Sep 23
Amager Bio
Copenhagen, Denmark
Copenhagen, Denmark
Sep 24
Kulturkaravanen
Hvalsø, Denmark
Hvalsø, Denmark
Oct 7
Maskinhallen/Det Musiske Hus
Frederikshavn, Denmark
Frederikshavn, Denmark
Oct 8
Fermaten
Herning, Denmark
Herning, Denmark
Nov 25
Quasimodo
Berlion, Germany
Berlion, Germany

Sign up for our newsletter and get a free liverecording!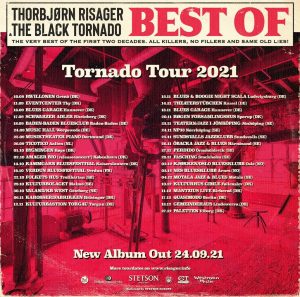 We still got around 18 concerts left in 2021 in Denmark, Sweden, Germany and Norway! Where will we see you? Nov 12 Kulturbastion Torgau, Torgau Nov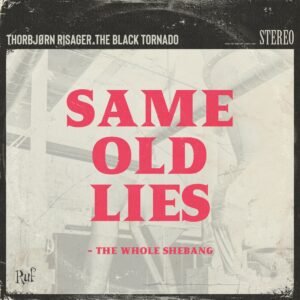 The 'Same Old Lies – The Whole Shebang' musicvideo has now been spinned for more than 75000 times on Youtube since the premiere August 27th!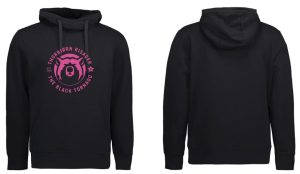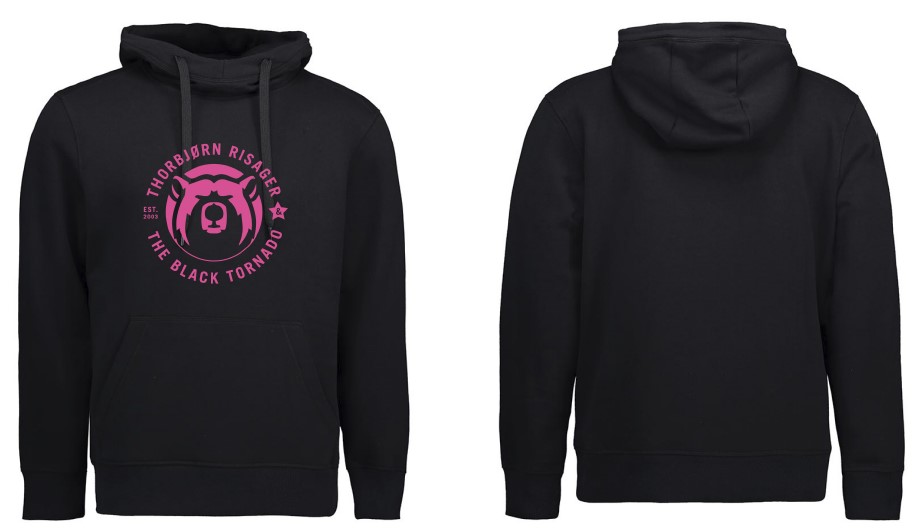 Winter is coming! Check out our new high quality hoodies which comes with a pink logo for the ladies (S, M) and a yellow for