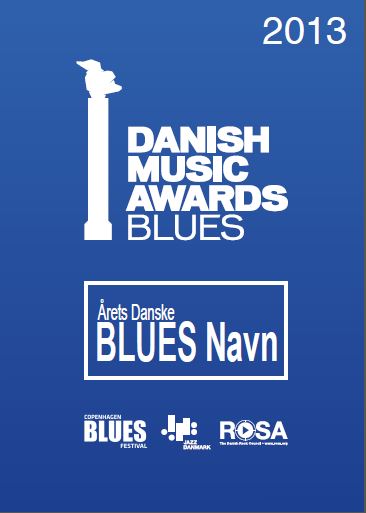 THORBJORN RISAGER GETS DANISH MUSIC AWARD FOR "BEST BLUES CD OF THE YEAR"
Last weekend, during Copenhagen Blues Festival, Thorbjorn Risager and his band received a Danish Music Award for the "Best Blues CD of the year".
The candidates for this DMA were nominated and selected in a cooperation between JazzDanmark, the Danish Jazz Federation and ROSA, the Rock Federation.
This is the first time since 2009 that there is a Blues category in the Danish Music Awards.
Lars Winther, Chairman of JazzDanmark:
"By reinstating the price, we hope that Danish blues gets a push ahead in Denmark but also in the rest of the world, which it well deserves"
One of the persons in the jury for the DMA Blues was Michael Callesen, project leader for "Spot Festival", ROSA's big international showcase in Denmark, held since 1995. He said:
"Thorbjørn Risager is able to bring the blues out to a wider audience, and he is an outstanding singer. The blues is in the roots of all rhythmic music, and it's important that there is somebody who can interpret these basics in his own way, and who can reach the audience."
Read more here (in danish!) and watch the prize being handed out here! and watch from around 4.52 😉